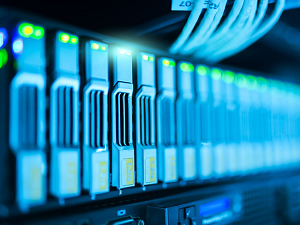 Are you planning on setting up an Exchange server soon or are you running one now?  If so, be aware that Microsoft is changing their guidance when it comes to the technology and specifically running a server on-premises.
Two years ago, the Redmond giant announced that the next versions of their Skype for Business Server, Project Server, SharePoint Server, and Exchange Server would be available during the second half of 2021. However, there was a catch:  All of those would require a subscription in order to get support, security updates, and product updates.
There were problems.  The launches for SharePoint and Project Server (subscription based) went according to plan, but the others did not.  Worse is that Microsoft has on repeated occasions refused to provide updates on the situation until now.
Here's the official word from Microsoft:
"Microsoft will support Exchange 2016 and 2019 until October 14, 2025. And after October 14, 2025, only the next version of Exchange Server will be supported."
As to the reasons for the delay, the company finally posted something official about that too, writing:
"Unfortunately, 2021 had other plans for Exchange Server. In March 2021, we confronted a serious reality: state-sponsored threat actors were targeting on-premises Exchange servers."
The company responded to this threat by releasing several out of band security updates along with their usual cumulative updates.
The company added: "We are moving the next version of Exchange Server to our Modern Lifecycle Policy, which has no end of support dates. We plan on continuing to support Exchange Server as long as there is substantive market demand."
Long story short, there were delays.  There were good reasons for those delays, and the company is committed to providing support for Exchange Server if there's demand for it.  That's very good news.